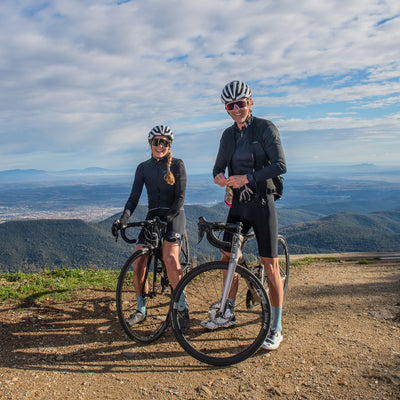 Ride To Inspire. Repeat
Eco-friendly high performance cycling socks; extra light & durable, made of waterproof yarn
NEW ARRIVAL - Sorry, Not Sorry!
Presenting New, Limited Series design in Classic White developed in exclusive collaboaration with Uptofeelgood & Co
Check it out
Our Story
INSPIRE.REPEAT was set up by two friends who have a passion for both cycling and great product design. Our goal was to create a product that combined high performance materials with messages that allow you to stand out from the pack.
Our designs were created with our community in mind; those who are passionate about pushing themselves and others further. We hope our socks are there to inspire you on all your future adventures.
Ride to Inspire. Repeat.
Light. Dry. Durable
All INSPIRE.REPEAT socks are made of PROLEN®YARN. 
We selected the yarn for our high performance cycling socks to deliver super light, extremely durable socks that keep your feet dry. 
Thanks to the superb moisture management, direct contact of INSPIRE.REPEAT socks with the skin leaves your feet dry and odourless.
Our socks are made to tough it through any ride you might take, no matter what the weather, sweat, and road throws at them.
"Life is like riding a bicycle. To keep your balance, you must keep moving."
With Your Future in Mind
We create our cycling socks with smart technology and use as many sustainable & recyclable elements as possible.
Our yarn is dope-dyed to reduce the common problem of polluting effluents. Only a small amount of water is used during the production of our yarn. The production of our cycling socks requires lower temperatures to minimise the impact on our environment. No pesticides or toxic dyes are used to produce our socks.
Don't Take Our Word For It
Don't Take Our Word For It